Design*Sponge
has an amazing and very clearly written DIY section. While visiting the blog the other day I found felt glasses case do it yourself. I mimicked everything
but
the leaf design on the front.
I added my own touches with a flower design. The flowers are very simple, I hand drew a flower on the felt and cut it out, then repeated with a smaller scale flower. With a different color felt I cut a circle and snipped the edges almost to the center. To secure the layers, I attached clear beads with some thread…and viola!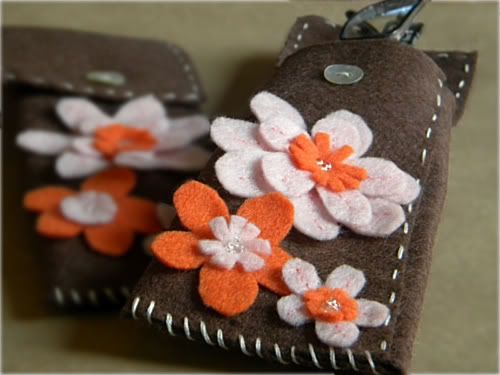 A nice Christmas gift for friends or family. From start to finish in about 30 minutes.
Merry Christmas!