Fall is in the air. We're finally out of the triple digits and according to the weatherman yesterday morning there were chances of "spritzles". All morning I was looking for raindrops on my patio but didn't find a single one. (Sigh)
Since the raindrops were a no show, Mr. SK and I decided to go on a bike ride…a 5-mile bike ride down to the river. And we weren't the only ones with the bright idea!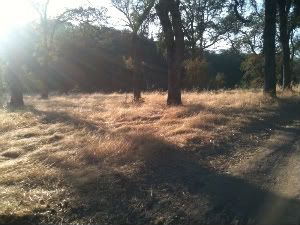 How is everyone else enjoying the fall weather?