Wow! It's been seven years with my other half today.
Andrew wanted to take a drive down to Santa Cruz for the weekend. I couldn't have asked for anything better. The weather was perfect, the beach was crowded but fun, and we found some of the best little restaurants.
For our anniversary dinner we went to the award winning
Shadowbrook Restaurant
in Capitola. If you're ever in town and willing to spend $120 plus on dinner for two I strongly recommend it.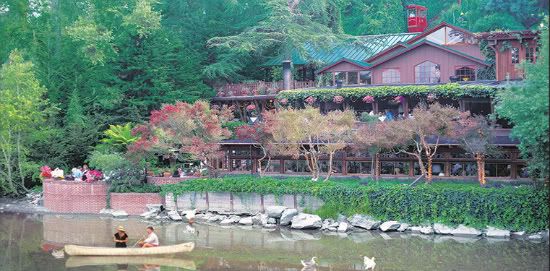 Before we left we went to
The Buttery Corner Bakery
in downtown Santa Cruz for breakfast. Another place we both will visit again.
Other than the great food we spent time at the beach and shopping. I couldn't have asked for more!
Starting at the top left corner: Dillon's Beach in 2003, Camp Pendleton 2004, Avila Beach in 2005, Cruising in 2006, Echo Lake in 2007 and Avila Beach in 2008.
Santa Cruz 2009
I am so grateful to have Andrew in my life. We're perfect for each other, and I look forward to sharing another seven years with him.